If you are near your target weight, but still self-conscious about fat deposits in your thighs, upper arms, abdomen, back, or buttocks that won't shrink despite diet and exercise, you may be a good candidate for CoolSculpting. This is an innovative technology that permanently removes fat cells from specific areas of your body without the need for surgery.
This safe, non-invasive technology uses carefully controlled cooling to kill fat cells. In the weeks after the treatment, your body naturally flushes out the dead fat cells for good. There is no downtime after CoolSculpting, and the results are long lasting when paired with a healthy lifestyle. Discover slimmer, sleeker body contours with this brilliant technique.
Coolsculpting Consultation with Vinesse Today!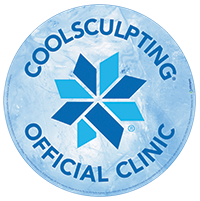 Freezing away fat cells with CoolSculpting…
Whether you're looking to enhance your body shape, get rid of unwanted superficial fat, or just look and feel comfortable in your clothes again, CoolSculpting may be an answer.
The CoolSculpting fat-freezing procedure destroys unwanted superficial (underneath the skin) fat cells in different areas of the body.
The CoolSculpting procedure delivers precisely controlled cooling to target the fat cells underneath the skin. Treated fat cells are frozen, destroyed, and then over time, your body naturally eliminates these dead cells. The result, A more sculpted you.
CoolSculpting is a leading non-invasive fat-reduction treatment. It's a way to contour your body by freezing unwanted superficial fat. It involves no surgery and minimal expected downtime after treatment.
With more than 5 million CoolSculpting treatment cycles performed globally, people around the world are getting a different view of themselves.
Fat cells that are frozen during the CoolSculpting procedure are gradually destroyed and leave the body through the body's natural elimination process. Fat reduction only occurs in the treatment area and untreated areas will have no change in fat cell distribution. The CoolSculpting fat‐freezing procedure destroys fat cells. These fat cells are naturally processed and eliminated.* There's no change to fat cells in untreated areas as a result of the procedure.
CoolSculpting in multiple treatment areas can result in a reduction of up to 27% after 6 months in the superficial (underneath the skin) body fat layer.
Sometimes dieting and exercise just aren't enough to shift unwanted fat.
Let Coolsculpting take care of the stubborn areas.